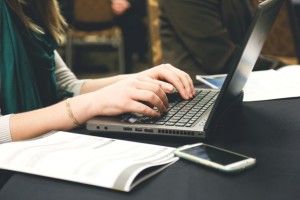 I love writing. Writing energizes me. Why, then do I have so much trouble making the time to do it?
Sound familiar? If you're like me and juggling writing and another career, it probably does. I don't do formal New Year's Resolutions, but I did set a goal to be more consistent in my writing this year. My release schedule was slipping to about 18 months, and I want to tighten that up, which means I need to finish the current book before the end of the year.
Fortunately, an excellent tool crossed my path. It's Habitica, which makes keeping habits into a game. I wrote about it on my business blog. (If you didn't know I had one, this is a great time to check it out.) In brief, the idea is that your habits become like quests in an role playing game. Do you habits and you earn gold and experience. Don't do your habits, and you lose health. Lose enough health and you die. 🙁
Don't worry. I'm still alive. I'm one of those people who responds well to this sort of motivation, and Habitica has helped keep me consistent with my writing. I made "Write 500 words" a weekday habit. I get bonus credit for each additional 250 words.
Starting this has done a couple of things. First, I've been consistently meeting my goal, and I've written around 30K words this year so far. While that's not going to break any records, I've completed one novella and am well into the next novel. So far, I'm on track to publish the novel by the end of the year. Oh, and I have written on holidays. Or written ahead so I could take a day off. The game aspect has kept me committed because I don't want to take damage. My husband thinks it's silly, but it works for me.
Not surprisingly, the more I write, the faster and easier it becomes. Last year, when I wrote only sporadically, it was hard work most of the time. (Part of that was the story I was working on.) This year, yes, I have tough days, but mostly it's going smoothly. It's not uncommon for me to reach 1K words or more in a session.
Setting the goal had one other, unexpected effect. By setting a specific word goal, I know when I'm done. On days I just don't feel like writing, I can tell myself "It's only 500 words. You can do that." And I can. And I allow myself to quit as soon as I hit the 500 mark. Previously, I just had a vague goal to "write when I could." You can imagine how well that worked. In hindsight, it's amazing I've published as much I have.
I know that word count goals don't work for everyone. I recently read an article on reasons not to track word count, but the system and Habitica works for me. (Sorry, can't find the article.)
What about you? What keeps you motivated to write consistently?