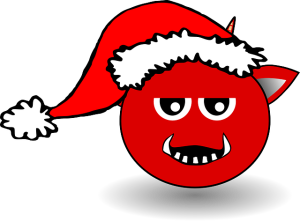 I was making good progress on the next Paul and Dafydd story when I alluded to Dafydd having taken Paul home for the holidays. Realizing it was the holiday season, I decided to write that story. I'm over 5K words in, and I think I'll have it wrapped up in another 2K or so.
I have another Paul and Dafydd short story that had been published several years ago in an anthology, and I've been meaning to release it as a stand-alone short for a while now. If all goes according to plan, I'll release both of them in another couple of weeks, a bit late for prime Christmas season, but still out there before the magic day.
I'm going to experiment with these by putting them in Kindle Unlimited for 90 days. While I am against a narrow release in general, I don't have as much of a problem with a short-term, narrow release for a short story. I'll see if being in Kindle Unlimited for a few months leads to a bump in the other novels. My hope is that fantasy readers are willing to buy. I also plan to have my cover rebranding done at the same time, assuming I can find the time to work on the old covers. So far,  I'm busier this month with other business than I had thought I would be. Not a bad thing, exactly, but it is impacting the writing plan.
Still in this for the long haul, so not worried. If my plans go belly-up, I can always hold the Christmas story until next year and just go with the anthology one. Looking forward to seeing how the KU experiment goes.
Oh, I decided to make my author Facebook page active again. Feel free to stop by and "Like" me.